AVEVA XR
A new lens for industrial software to overcome today´s industrial challenges by enhancing the use of big data,
cloud, artificial intelligence and digital twin through Extended Reality (XR).
A paradigm shift in how we interact with the digital world
Extended Reality (XR) refers to any interaction between the virtual and real worlds through digital technology and devices. This includes Augmented Reality (AR), Virtual Reality (VR) and Mixed Reality (MR).
AVEVA XR empowers the workforce with enhanced Design Review and Commissioning, Workforce Upskill, and Operations and Maintenance to make better decisions, increase efficiency, asset longevity, ensuring profitable and safe operations every day.
Empower the workforce
Extended Reality enables a new class of digital applications that drive workforce efficiency and effectiveness.
VISUALIZE Visualize information in context overlaid on the real or virtual world using 3D, AR, MR and VR
CONNECT Connect your visual digital twin to any source of data in the asset lifecycle and operations lifecycle
INTERACT Manipulate and interact with the digital twin using the next generation of human machine interfaceXR Solutions with Limitless Possibilities Delivering Lasting Value
XR Solutions with Limitless Possibilities Delivering Lasting Value
AVEVA XR enables the interaction of humans with a digital twin of an asset or plant for any industrial application, fundamentally changing how work is done.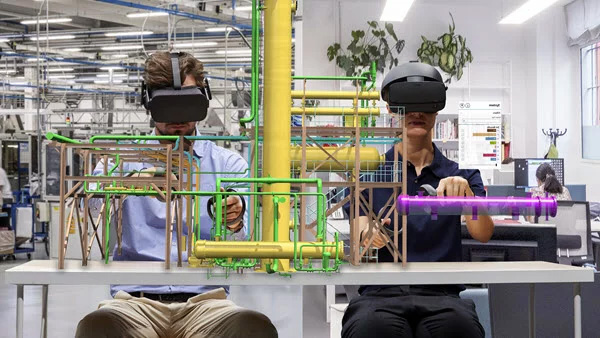 Design Review & Commissioning AVEVA XR for Design Review empowers your teams and lowers the time, cost, and risk of capital project engineering. Being able to step inside the 3D plant model in a seamless way and review the ergonomic design in a collaborative VR environment enables better decisions and significant cost avoidance.
Make virtual reality a part of everyday engineering work
Get an accurate preview of the as-built environment
Collaborate globally without travel time or costs
Avoid costly rework by exploring plant ergonomics before equipment is ordered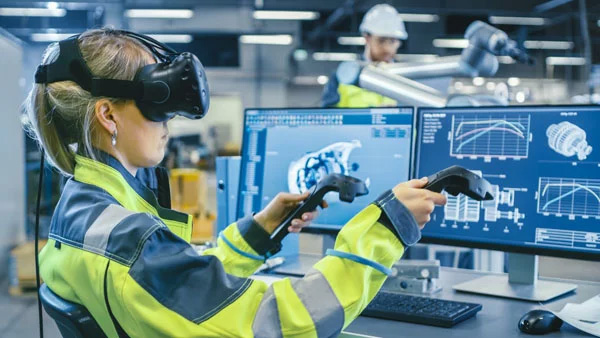 Workforce Training AVEVA XR for Training provides operators, as well as engineers, maintenance and HSE personnel with efficient knowledge transfer and skill development in a matter of months, rather than years. A relatively small investment in a training system can save hundreds of thousands or millions of dollars.
Capture best practice digitally to enable knowledge transfer
Train for standard operating procedure, abnormal conditions, desired behaviours, and emergency preparedness
Train as a team with inside and outside operators solving problems together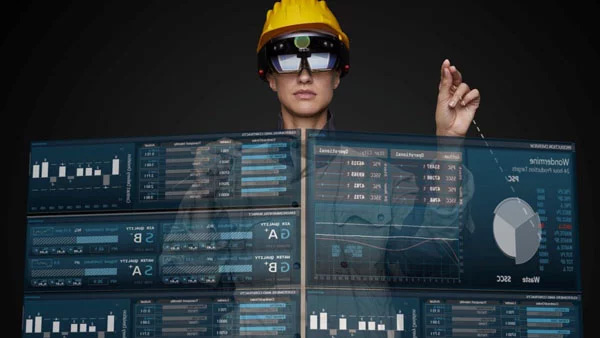 Operations & Maintenance AVEVA XR for Operations and Maintenance unlocks the potential of your assets and empowers your team with AR, MR and VR capabilities. An XR based visual digital twin connected to real-time information and digitized maintenance steps enable better work execution to prevent costly failures, reduce downtime, and focus on shaping what's next.
Smart maintenance and operations comes from putting the right information in context in the hands of the workforce
Digitized maintenance steps with AR and 3D
Visualize real-time information in context with AR and 3D
Please contact us anytime
We're happy to provide more information about our products, services, solutions, technical support, training and events.
You can also contact us if you're looking for the latest news or simply want to connect with us.
m: +36 30 310 1155 | t: +36 1 350 2101
Please fill out the form with your message and we will get in touch shortly.